Oma Pearl's Pecan Fried Dogfish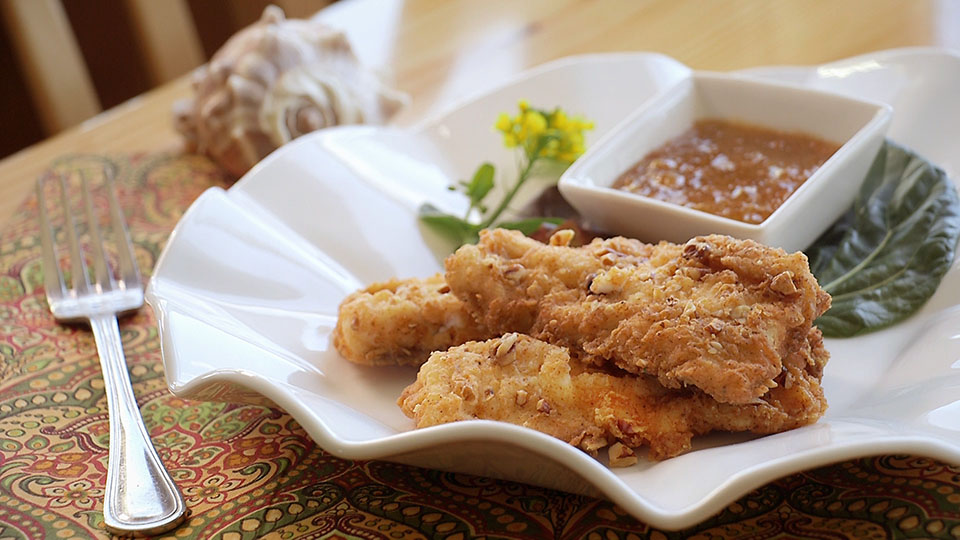 2 – 10 ounce Dogfish Fillets
Eggwash:
1 Egg
4 Oz Milk

Breading:
2 C Self-rising Flour
1 Tsp Granular Garlic
1 Tsp Granular Onion
1 Tsp Cajun Spice
1 C Chopped Pecans
Mix egg and milk to create eggwash.
Mix all breading ingredients with the exception of the finely chopped pecans.
Dredge Fish in Flour
Dip in Eggwash
Coat with Pecan Breading
Deep Fry @ 350 degrees for 5 minutes
Serve with an orange marmalade, whole grain Dijon mustard, and horseradish sauce.
Recipe Courtesy of:
Basnight's Lone Cedar Cafe a member of Outer Banks Catch
Nags Heads, NC
252.441.5405
Chef Bud Gruninger