World's Best Tartar Sauce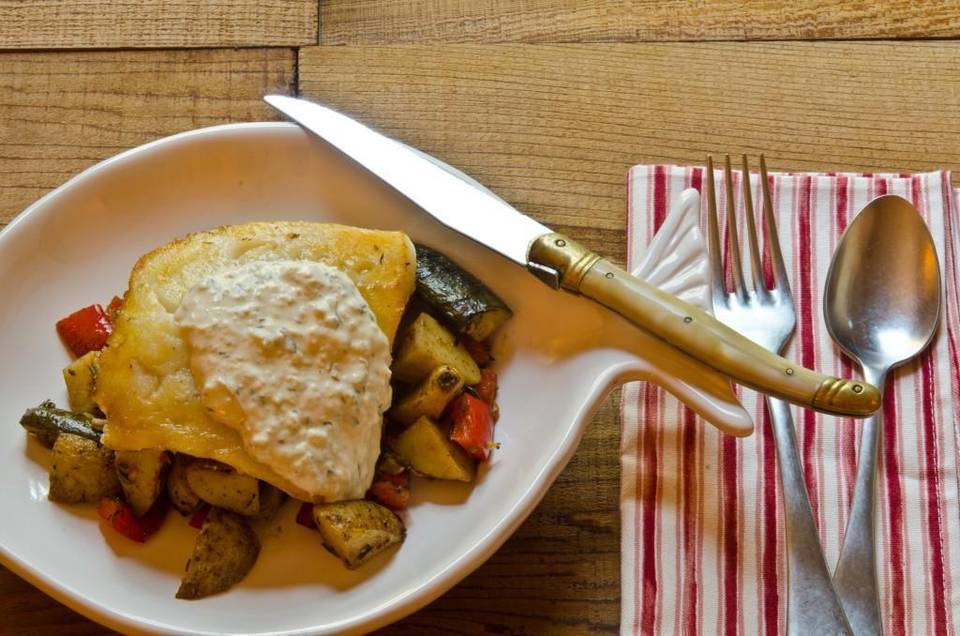 1 small onion
1 TB lemon juice
1/2 cup fresh parsley
2 C mayonnaise
1/3 C sweet relish
2 dashes Texas Pete hot sauce
1/2 tsp paprika
1/2 tsp dill weed
1/2 tsp ground mustard
Grind onion, lemon juice and fresh parsley in a food processor until it reaches a fine consistency. Whisk together with all remaining ingredients in a bowl. Chill at least 1 hour before serving.
Prepare fish fillets the way you like best: sprinkle with garlic powder and Old Bay and grill; blacken with Black Magic blackening spice; or lightly bread in House-Autry seafood breader and deep fry. You can serve most any fish in this manner, but the fish caught here in North Carolina are the best around. Serve with The World's Best Tartar Sauce.
NC Catch Exclusive Recipe:
Jason's Restaurant
252-928-3434
Chefs and co-owners Jason Wells and James Bowen
At Jason's we serve only fresh local fish caught right off Ocracoke. When you are able to serve fish that was swimming less than 48 hours ago, then your customers experience what REAL fresh fish is. Depending on the time of year we serve Spanish mackerel, bluefish, flounder, red and black drum, and occasionally we can get fresh sea mullet, cobia, mahi, and sheepshead.