Down East Bay Scallop Fritters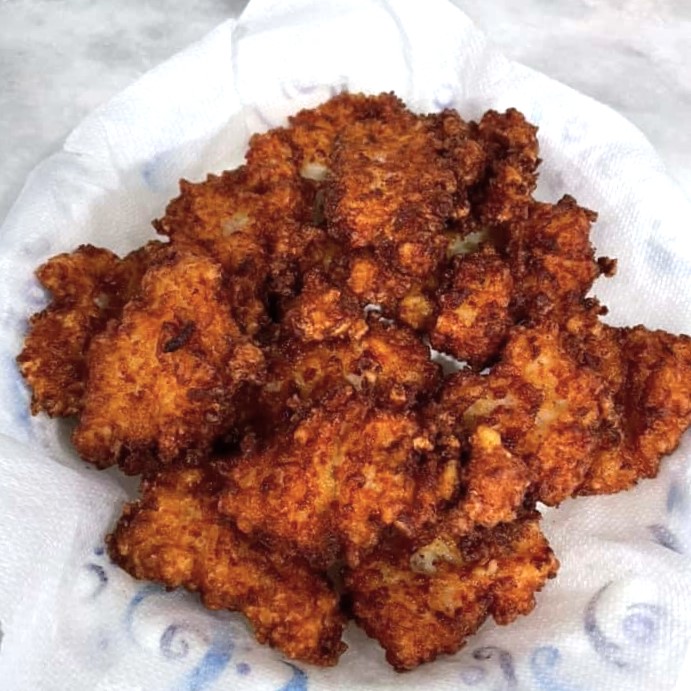 1 cup self-rising flour
1/2 cup water
1/4 cup minced onion
Salt and pepper to taste
1 pound shucked bay scallops
Vegetable oil for frying
Bay scallops are highly prized by North Carolina commercial fishing families. The sweet, tender morsels harvested in the coldest part of winter in and around Carteret County offer not just a stream of much-needed income when fishing is slow but also a delicious meal. Families almost lost that tradition when bay scallop harvesting was closed in 2006 as scientists researched why populations suffered steep declines. Today, only a short hand-harvest season is allowed, typically in February and March and only in Core Sound as bay scallops rebound.
RECIPE INSTRUCTIONS:
In a medium bowl, combine flour, water, onion, salt and pepper.
Gently fold in chopped scallops.
Pour oil up to 1/2-inch height in a heavy skilled over high heat until temperature reaches 350 degrees.
When oil is hot, drop batter by heaping tablespoons into the skillet. Do not overcrowd the skillet. Reduce heat to medium or medium high to maintain an oil temperature of about 350 degrees.
Fry fritters for about 3 minutes on both sides or until golden brown. Transfer to rack set over a baking sheet or a pan lined with paper towels.
Makes 12-15 servings.