Charcoal Mullet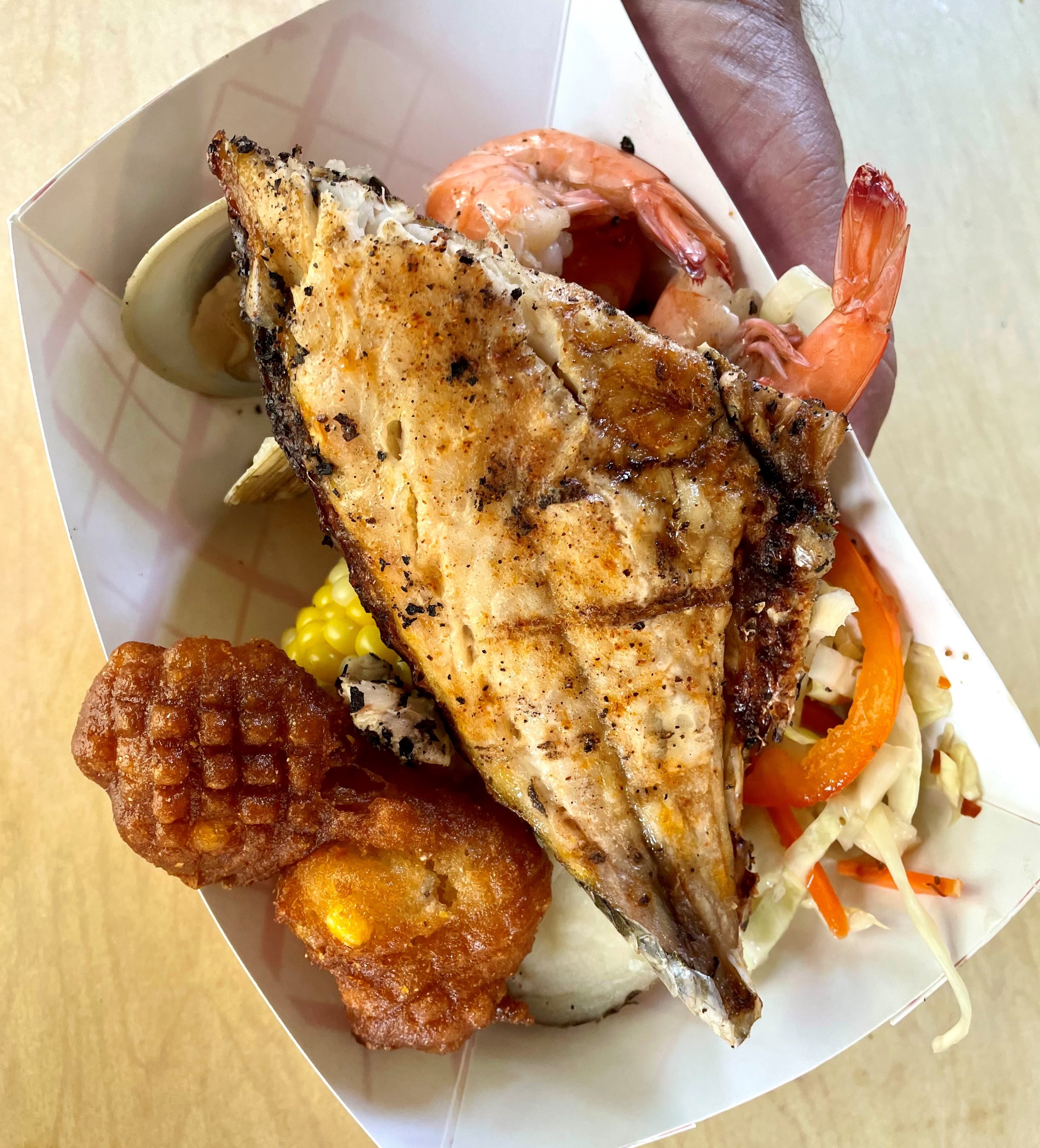 2 pounds striped mullet filets, with skin and scales in tact
Salt and pepper to taste
"Charcoal mullet is a thing of great pride" among coastal North Carolina cooks, archivist Connie Mason says. Fall's first chill triggers a delicious, smoky scent along the coast. The aroma rises from whole mullet or fillets sizzling on charcoal fires, a tradition that dates back hundreds of years. Read the history of charcoal mullet .
Prepare a medium-hot wood or charcoal fire in a grill (or set a gas grill on medium-high or high).
Rinse fish, pat dry and season with salt and pepper.
Place fillets skin side down in a single layer on the grill grate and close the grill's lid. Cook fish 8 to 10 minutes, depending on the thickness of the fillets.
The flesh will flake easily and release from the skin when the fish is cooked. Slide a spatula between the grill and the fish, lifting skin and all onto a serving plate.
Serves 3 to 4.