Best Fried Seafood Breading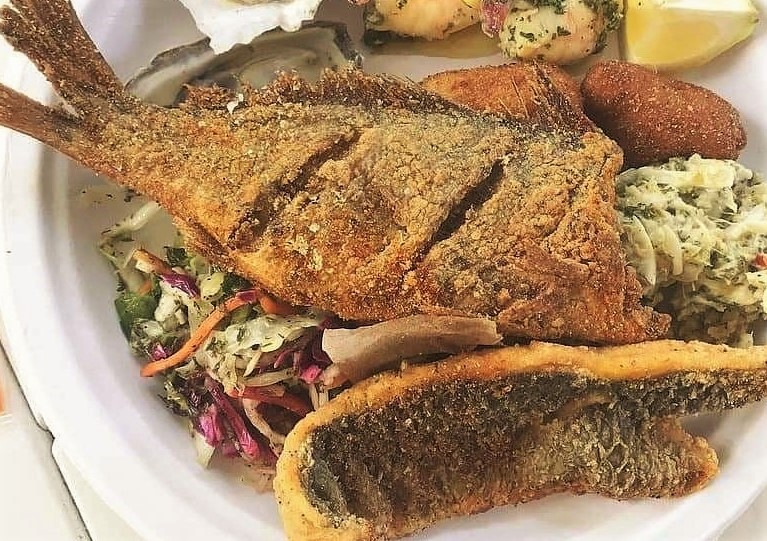 2 cups all-purpose flour
2 cups cornmeal
2 tablespoons of salt
3 teaspoons of black pepper
1 tablespoon garlic powder (do not use garlic salt)
2 teaspoons paprika
2 tablespoons dried parsley flakes
2 teaspoons dry ground mustard
1 teaspoon ground cayenne pepper
Salt Box Seafood Joint in Durham is famous for chef Ricky Moore's light and crispy fried seafood. Here's his secret formula for the best seafood breading. 
Instructions: Whisk together all ingredients in a bag or shallow container. Use the breading to coat small, whole fish like spots and croakers; thin fillets like flounder; and oysters.
If frying shrimp, dunk shrimp in milk and then the breading.
Makes about 4 cups of breading.
Source: Ricky Moore, Salt Box Seafood Joint.