Eastern NC Fish Stew in the Slow Cooker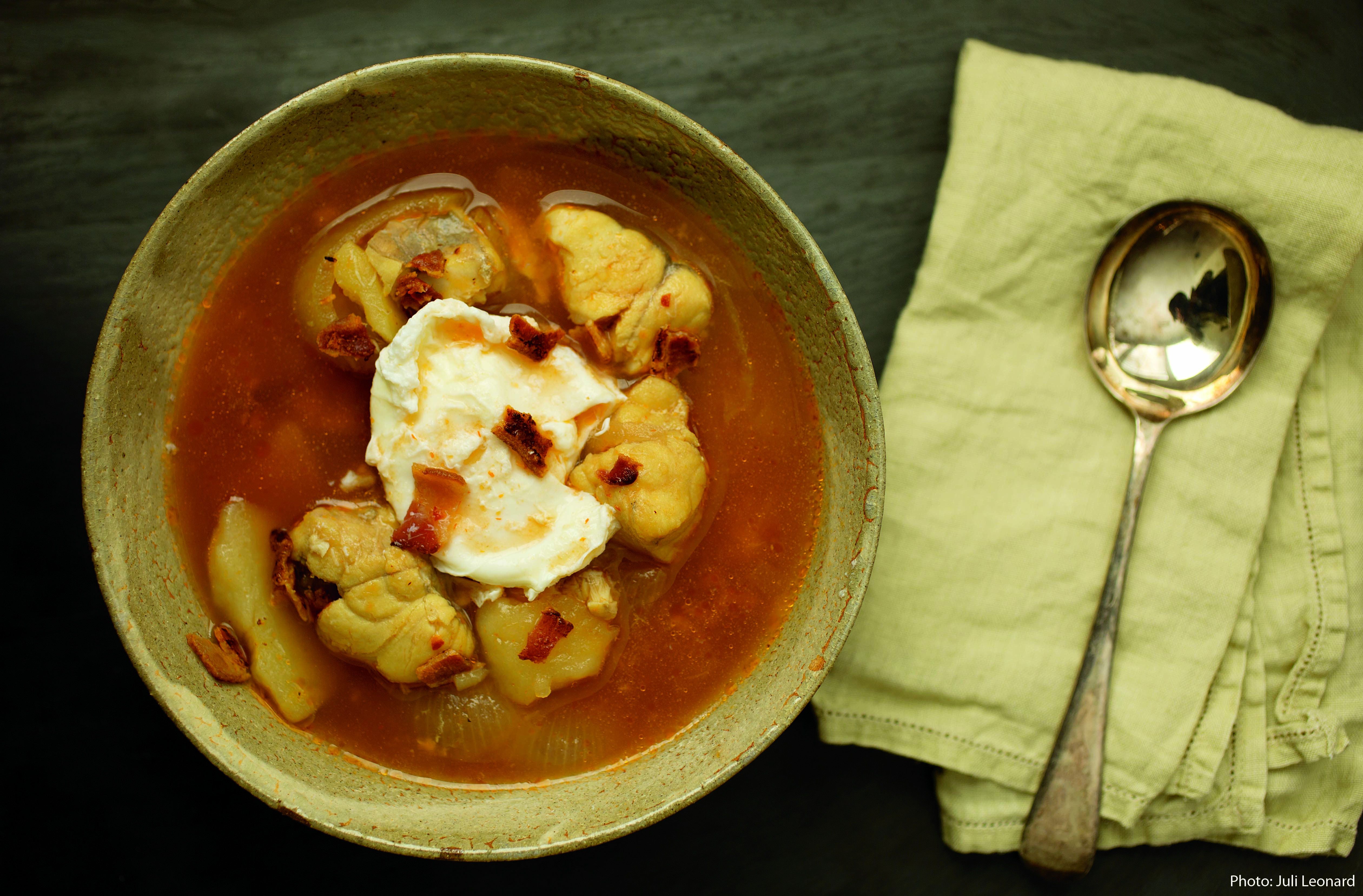 1 1⁄2 pounds potatoes, peeled and cut into 1⁄4-inch slices
1 large white or yellow onion, thinly sliced
4 medium cloves garlic, sliced
1 1⁄2 teaspoons salt
1⁄4 teaspoon crushed dried red pepper
2 tablespoons tomato paste
4 slices bacon
1 1/2 pounds monkfish fillets, cut into 6 pieces
Alternatives: drum, mahi, dogfish, sheepshead
6 eggs
Fish stew with poached eggs is an eastern North Carolina tradition. Families pass down recipes through the generations. You could poach the eggs separately, but if your slow cooker has a simmer function, try poaching them in the broth, as is traditional.
Instructions: Lightly spray the bottom of the slow cooker with nonstick cooking spray. Layer half of the potatoes, then half of the onions, half of the garlic, half of the salt, and half of the red pepper. Repeat the layers with the remaining vegetables and seasonings.
Whisk the tomato paste into 2 cups of warm water until it dissolves, then pour over the layers. Add enough water to cover the layers, about 8 cups. Cover and cook on High for 3 hours.
Fry the bacon until crispy, drain, and crumble. Reserve the bacon grease.
After 3 hours, pour 1 tablespoon of warm bacon grease into the stew, then nestle the fish gently into the liquid until completely covered. Cover and cook for 30 minutes to 1 hour or until the fish is flaky and cooked through. Thicker fillets will take more time than thinner fillets.
Poach the eggs in a pot of simmering water.
To serve, ladle the stew into bowls, including 1 piece of fish per serving, then add 1 poached egg. Top with crumbled bacon.
Serves 6.
Recipe from: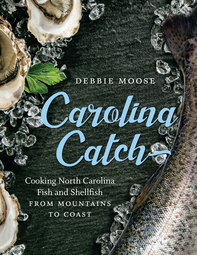 Carolina Catch: Cooking North Carolina Fish and Shellfish from Mountains to Coast. Text © 2018 by Debbie Moose. Food photography copyright © 2018 by Juli Leonard. Used by permission of the University of North Carolina Press. www.uncpress.org