Greek Baked Sea Trout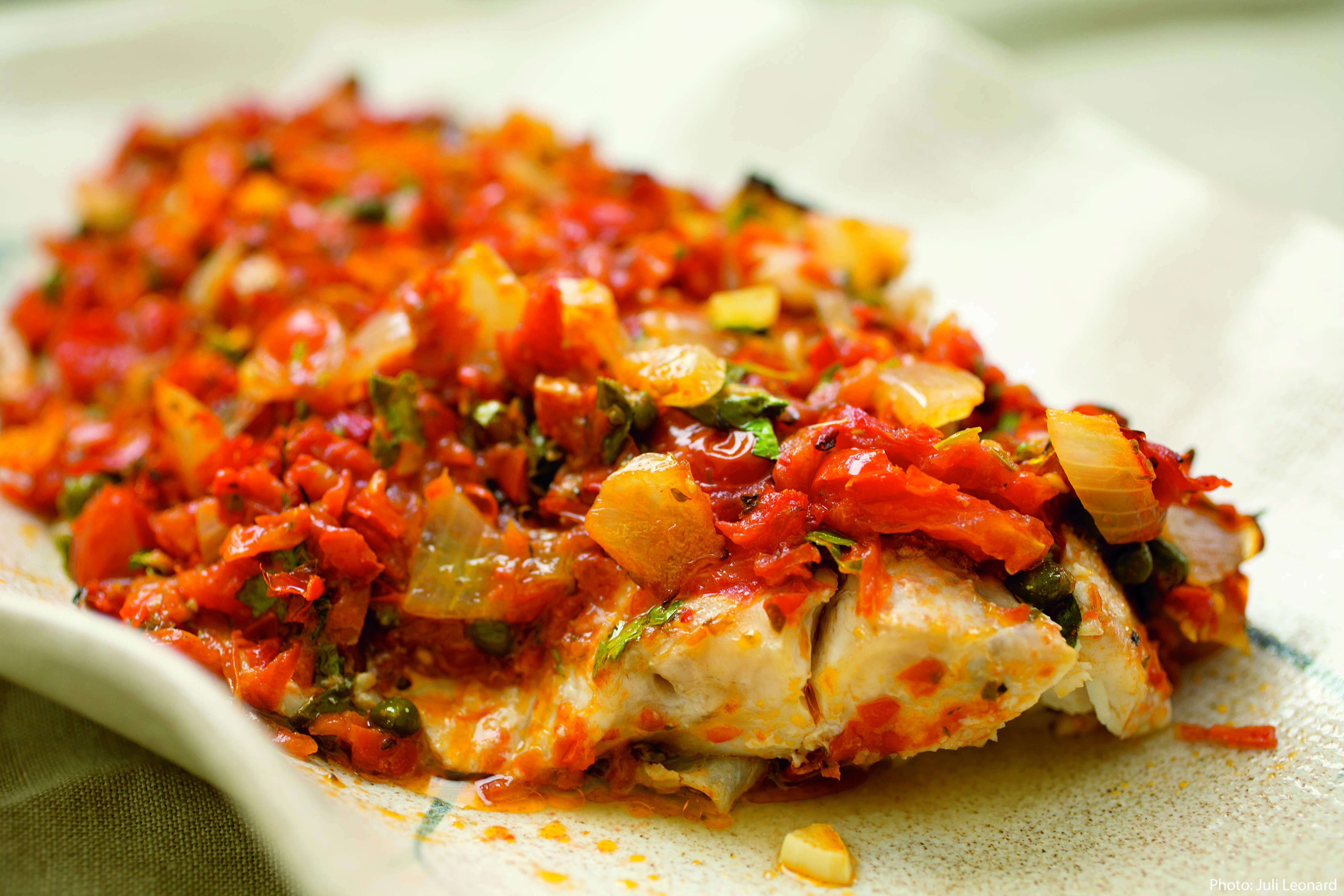 2 cups cherry tomatoes
1⁄2 cup chopped white or yellow onion
2 medium cloves garlic, chopped
1⁄3 cup olive oil, plus more for the baking pan
1 tablespoon dried oregano or marjoram
1⁄4 teaspoon salt, or to taste
1⁄4 teaspoon black pepper
1⁄4 cup chopped fresh parsley
2 teaspoons capers or chopped black olives
2 large sea trout fillets (about 2 pounds)
Alternatives: sheepshead, grunt, flounder, snapper
Italian bread (optional)
Place the tomatoes in a food processor and pulse to chop coarsely. Do not purée.
Heat 1/3 cup olive oil in a large frying pan over medium heat. Add the tomatoes, onions, and garlic. Cook, stirring occasionally, until the tomatoes begin to give up their juice and the onions are soft. Add the oregano or marjoram, salt, and pepper. Reduce the heat and simmer, stirring occasionally, for about 10 minutes or until the mixture thickens slightly. Remove from the heat and stir in the parsley and capers or black olives. Taste and add salt if needed.
Preheat the oven to 350°. Coat the bottom of a baking dish with a little olive oil. Place the fish in the dish, skin-side down. Spoon the tomato sauce over the fish, making sure to cover it completely. Bake for about 20 minutes or until the fish flakes and is done.
Serve with Italian bread for sopping up the sauce, if desired.
Serves 6.
Recipe author Debbie Moose says, "This recipe is a favorite at my house and is a great way to serve any flaky, medium-thick fish fillets. Cover the fillets completely with the sauce to keep them moist. You can find good cherry or grape tomatoes year-round, making them a nice choice for the sauce. Of course, the sauce will taste best with summer tomatoes."
Recipe from: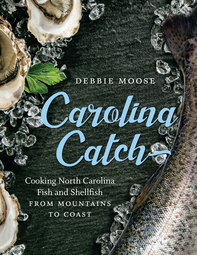 Carolina Catch: Cooking North Carolina Fish and Shellfish from Mountains to Coast. Text © 2018 by Debbie Moose. Food photography copyright © 2018 by Juli Leonard. Used by permission of the University of North Carolina Press. www.uncpress.org