Carolina Paella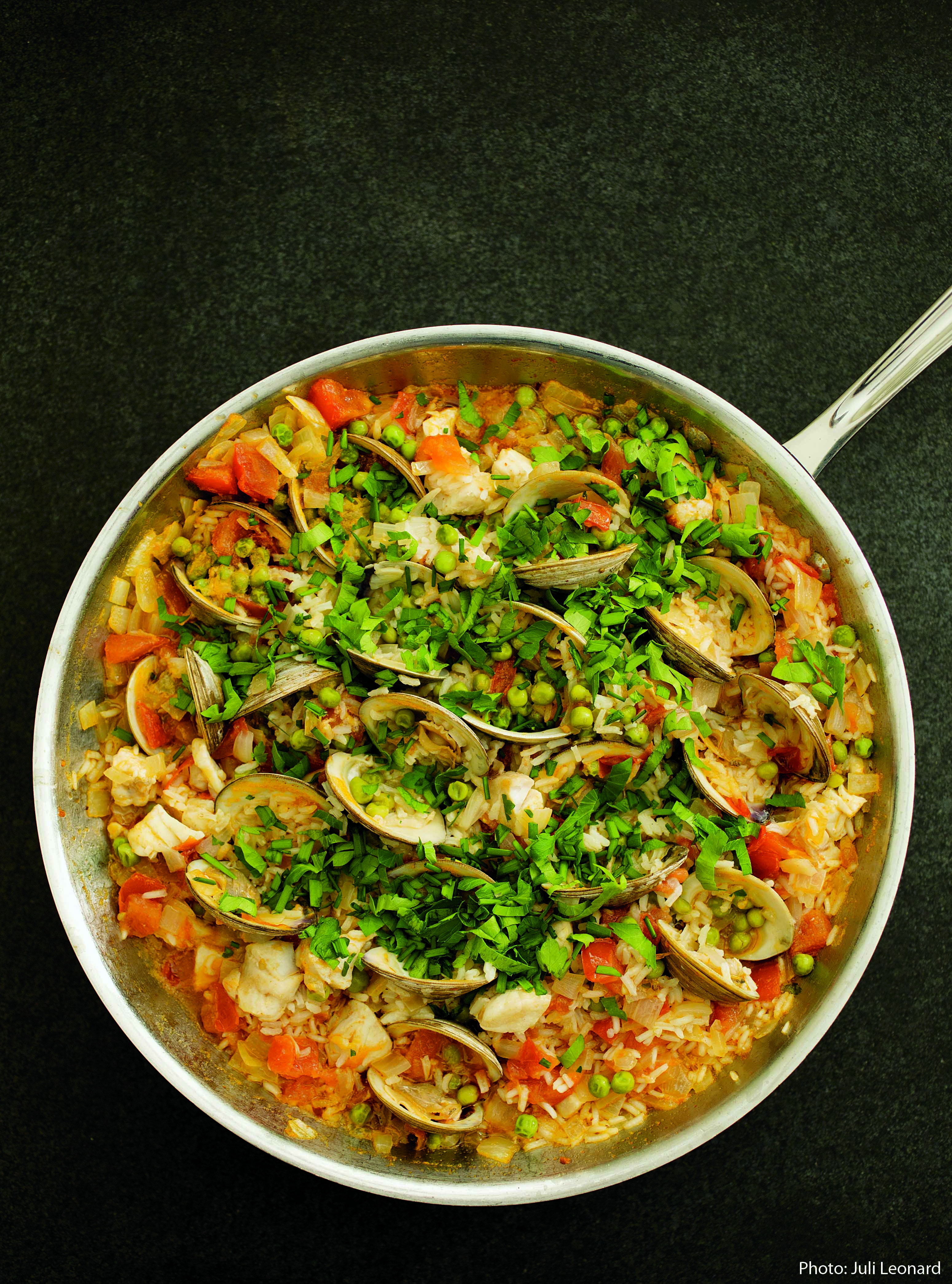 1⁄2 cup olive oil
1 cup chopped white or yellow onion
2 large tomatoes, chopped
3⁄4 teaspoon salt, divided
1 cup medium-grain rice
1 pound swordfish fillet, cut into 1-inch chunks
1⁄2 teaspoon crushed red pepper, or to taste
1 teaspoon paprika
1 cup fresh green peas
12 littleneck clams, rinsed well
1⁄4 cup chopped fresh parsley
2 tablespoons chopped fresh chives
Heat the olive oil in a large, wide sauté pan over medium heat. Add the onions, tomatoes, and 1⁄4 teaspoon of the salt. Cook gently, stirring occasionally, for about 10 minutes or until the onions are soft and the tomatoes have given up their juices.
Add the rice, swordfish, crushed red pepper, paprika, and 3 cups water, or enough to cover the ingredients (the amount will vary depending on how much liquid you get from the tomatoes). Season with the remaining salt. Add the peas. Place the clams in the mixture, gently nestling them into the liquid so that they are mostly covered.
Raise the heat and bring the mixture to a boil, then reduce the heat. Simmer, uncovered, for about 30 minutes or until the rice is cooked, the clams have opened, and the liquid is gone. You can gently shake the pan to redistribute the ingredients, but do not stir the mixture during cooking. Gently move clams if necessary to keep them in the liquid. Sprinkle with the parsley and chives and serve.
Notes: Discard any clams that don't open after the cooking time. The crust that may form on the bottom of the paella, called socarrat in Spanish, is prized. If you smell a toasty but not burned aroma and feel a little gritty resistance when you poke the mixture gently with a spoon near the end of the cooking time, you have it. The socarrat adds a smoky note to the dish.
SERVES 4
Recipe From: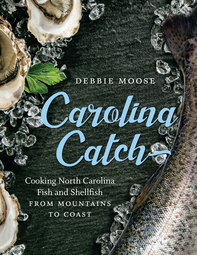 Carolina Catch: Cooking North Carolina Fish and Shellfish from Mountains to Coast. Text © 2018 by Debbie Moose. Food photography copyright © 2018 by Juli Leonard. Used by permission of the University of North Carolina Press. www.uncpress.org