Fried Soft-Shell Crabs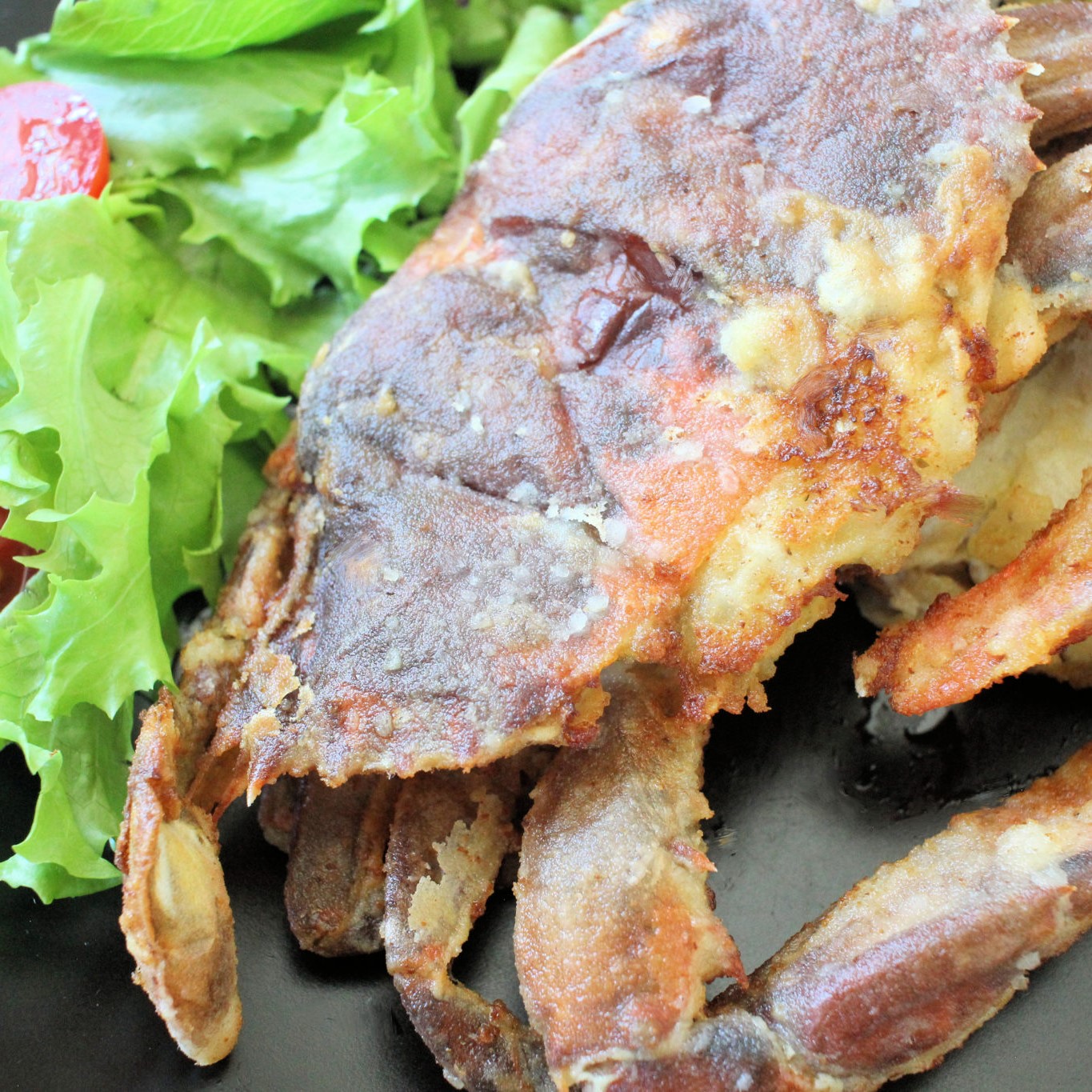 8 soft-shell crabs
1 cup milk
1 cup flour
1/2 teaspoon salt
1/2 teaspoon freshly ground black pepper
1/4 teaspoon cayenne pepper
Vegetable oil for frying
Only a few weeks left in spring. Are you getting your soft-shell fix? Find recipes for softies and more spring crab dishes at Mariner's Menu. Commercial fishing families contributed and tested many of the recipes. Here's how to make fried soft-shell crabs, which are especially delicious on a sandwich with slaw and cocktail sauce.
INSTRUCTIONS:
Place crabs in shallow dish. Pour milk over them and leave for 15 minutes.
In another shallow dish, combine flour, salt, pepper, and cayenne.
Place a large, heavy skillet over medium-high heat. Add oil to pan to a depth of 1 to 2 inches. Heat oil to 375 degrees.
Lift crabs from milk to drain. Dredge crabs in flour mixture. Gently place floured crabs in hot oil a few at a time. Fry until golden brown, 3 to 5 minutes. Turn crabs over and fry an addition 2 to 3 minutes. Fry time will depend on the size of the crabs. Small crabs will cooky faster than large crabs. Maintain oil temperature at 375 degrees. Makes 4 to 8 servings (allow 1 to 2 crabs per person).
Source: Mariner's Menu