Buttermilk Fried Shrimp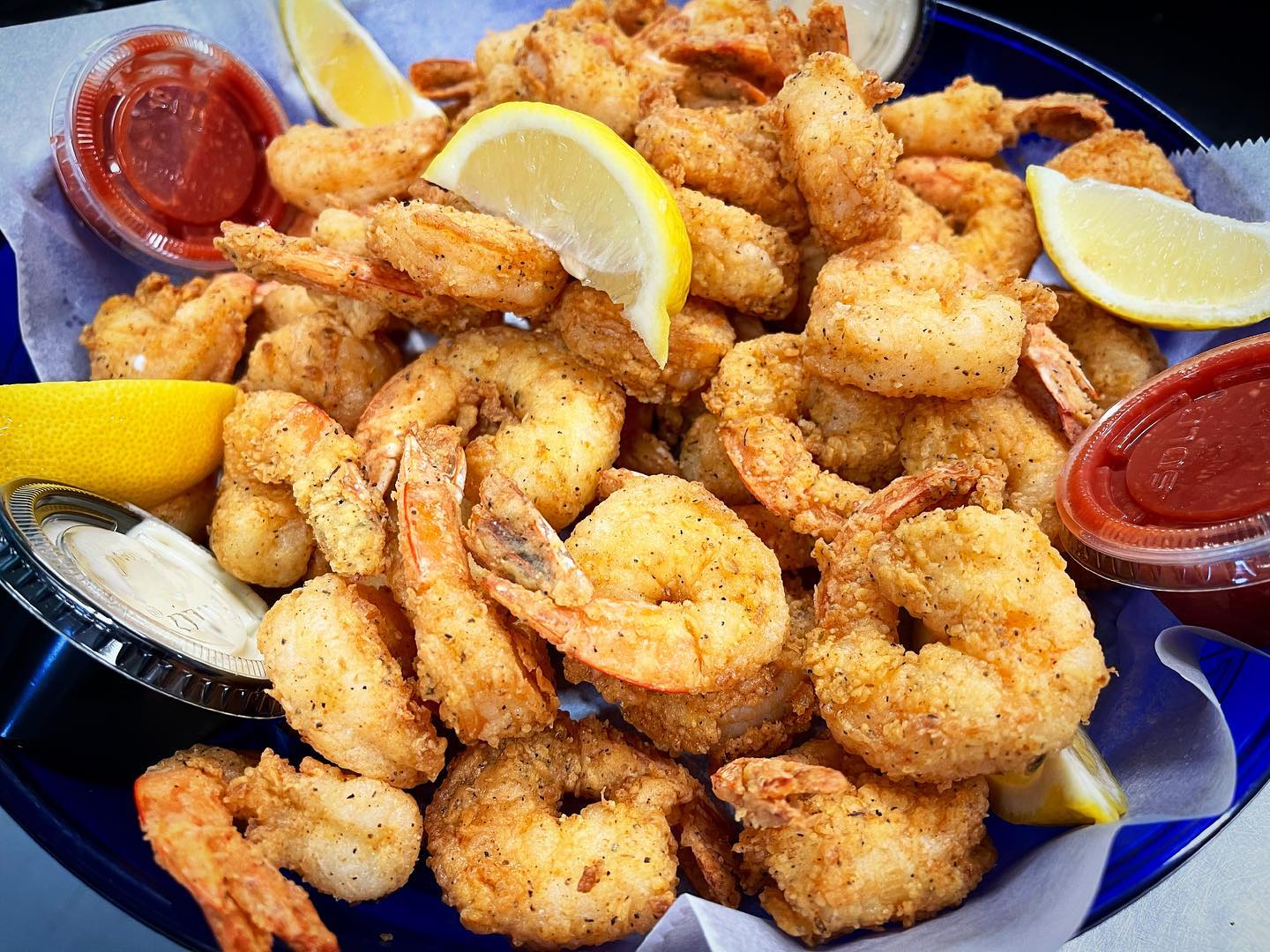 1 cup buttermilk
¼ cup hot sauce
1 pound of medium-size shrimp, peeled and deveined
1 cup all-purpose flour
1 cup House Autry seafood breader or ¼ cup cornmeal
Canola or peanut oil
Salt to taste
Blend together buttermilk and hot sauce in a shallow baking dish. Add shrimp, cover and refrigerate for 30 minutes.
Blend together flour and seafood breader or cornmeal in a shallow baking dish.
Place a heavy, cast iron skillet over medium heat. Pour oil to a depth of 2 inches into the skillet. Insert an deep-fry thermometer into the oil.
While oil is heating, remove shrimp from refrigerator and place next to the flour mixture in an assembly-line fashion close to the skillet. Line a serving dish with paper towels near the skillet, as well.
When the oil in the skillet reaches 375 degrees, drain a handful of shrimp and drop into the flour mixture. Lightly dust shrimp with breading and then place shrimp in hot oil, being careful not to crowd the skillet. Cook shrimp for about 2 to 3 minutes. Remove shrimp to the paper-towel-lined platter. Salt before serving.
Serves 4.