Low Country Pickled Shrimp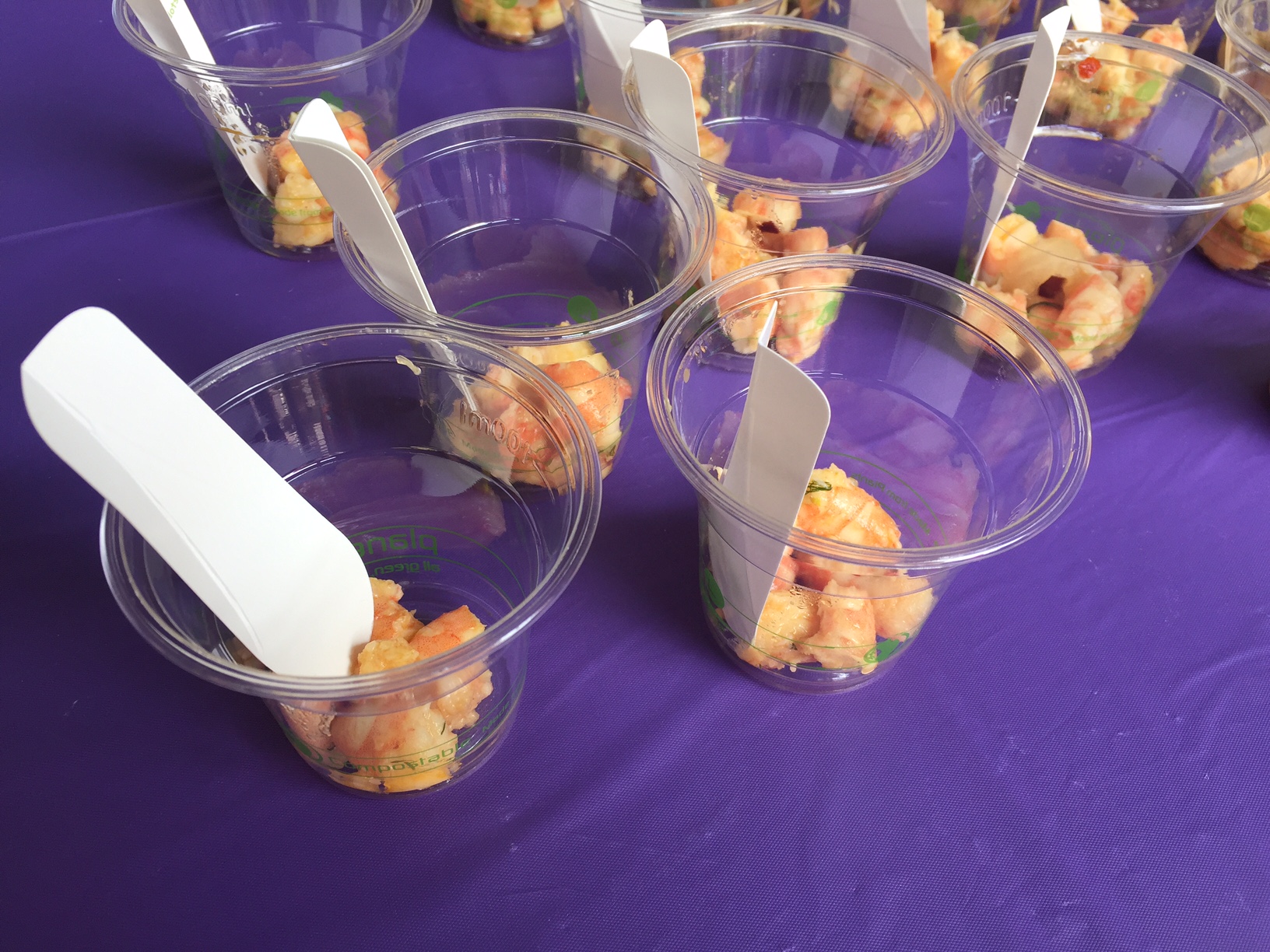 Marinade
(Make's 2 1/2 cups)
1 C cider vinegar
1 Tbsp fennel seeds
4 slices fresh ginger
1 Tbsp mustard seeds
salt
1/2 C water
1 Tsp allspice berries
1/4 C whole coriander seeds
1 C olive oil
Pickled shrimp:
(for about 50 shrimp)
2 Lbs. shrimp (U21/25) steamed, shelled and deveined
1 medium Vidalia or red onion, thinly sliced
1 medium lemon, thinly sliced and seeded
6 cloves fresh garlic, peeled
1/2 Tsp red pepper flakes
4 bay leaves
1 sprig of fresh thyme
1/2 cup capers, drained
Marinade (see recipe above)
Marinade:
Combine vinegar, water, coriander, mustard, fennel, allspice, and ginger in non-reactive saucepan and set over medium heat; when marinade boils reduce heat and simmer 10 minutes; remove from heat, season, and cool. Stir in olive oil and reserve.
Shrimp:
In 2 freshly sterilized canning jars, pack shrimp, onion, lemon, capers, garlic and bay leaves in alternating layers; divide red pepper and thyme between each jar, pour in marinade, and seal.
Place in refrigerator 24 hours; the next day invert and shake to distribute marinade equally; return to refrigerator and reserve.
This recipe was adapted from the Magnolia Grill, Durham, NC.
Prepared and served during Weaver Street Market's Fall Co-op Fair, Sat., Sept. 10, 2017 by Chef Glenn Lozuke.