An old-timey seafood market thrives near Raleigh-Durham
You don't have to live near the North Carolina coast to find fresh seafood harvested by our state's commercial fishing families. In Carrboro, Tom Robinson's Seafood, in business since 1970, continues to source local seafood. 
Founder Tom Robinson was inspired by his grandfather, who sold seafood to UNC-Chapel Hill students in 1914. Robinson passed in 2010, but the man Robinson himself inspired, Salvador Bonilla, runs the business today.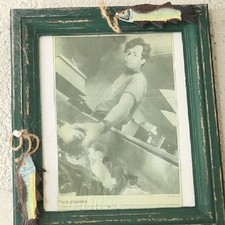 Back in the day, then-employee Bonilla accompanied Robinson on visits to the coast to pick up fresh seafood. Bonilla still sources local. And Robinson's photo hangs on the market's wall, 207 Roberson St. But as long-time market worker John Mark Peretin told The Daily Tar Heel in April 2023, "When we grow older, these shops probably just won't exist, so it's important to understand what they mean to the community."
 Only you can keep local seafood markets like Tom Robinson's Seafood going. Support this business and buy seafood harvested by North Carolina commercial fishers, the men, women and families who work hard to put the best fish, shrimp, oysters, clams, crabs and more on your table.