Recipes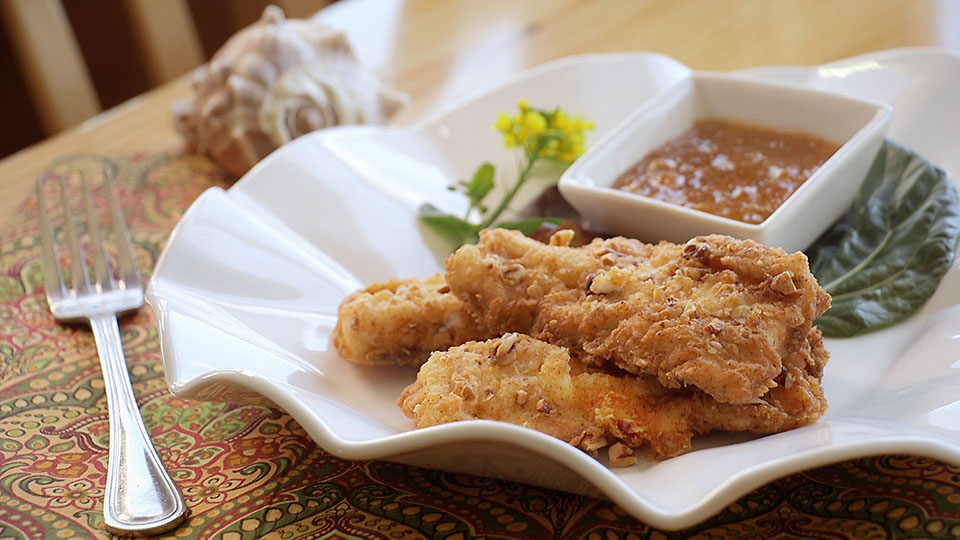 Dec 01, 2016
Mix egg and milk to create eggwash.
Mix all breading ingredients with the exception of the finely chopped pecans.
Dredge Fish in Flour
Dip in Eggwash
Coat with Pecan
[ READ MORE ]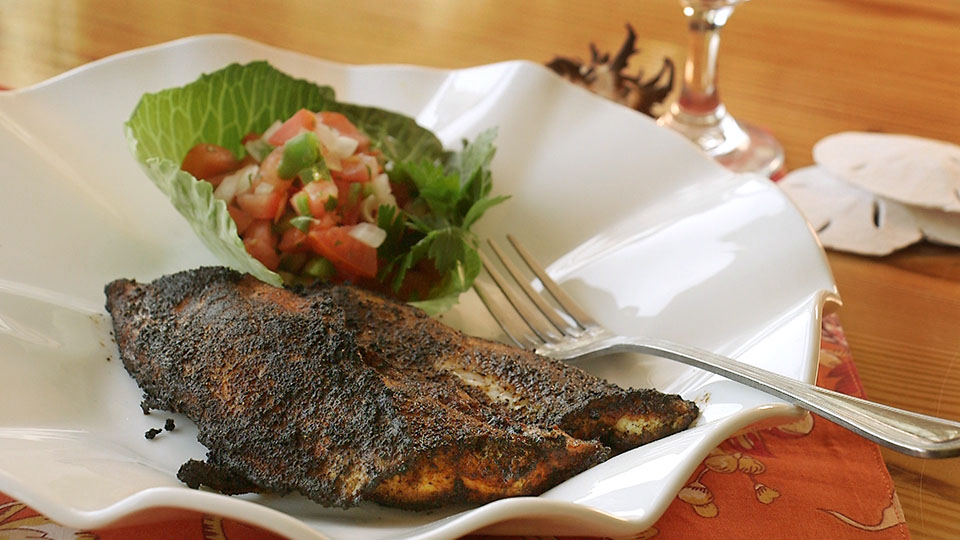 Nov 30, 2016
Heat cast iron skillet to high temperature.
Dissolve the Cajun spice mix in a 1/2 cup oil.
Dip fish in the oil and spice mix then blacken each side about
[ READ MORE ]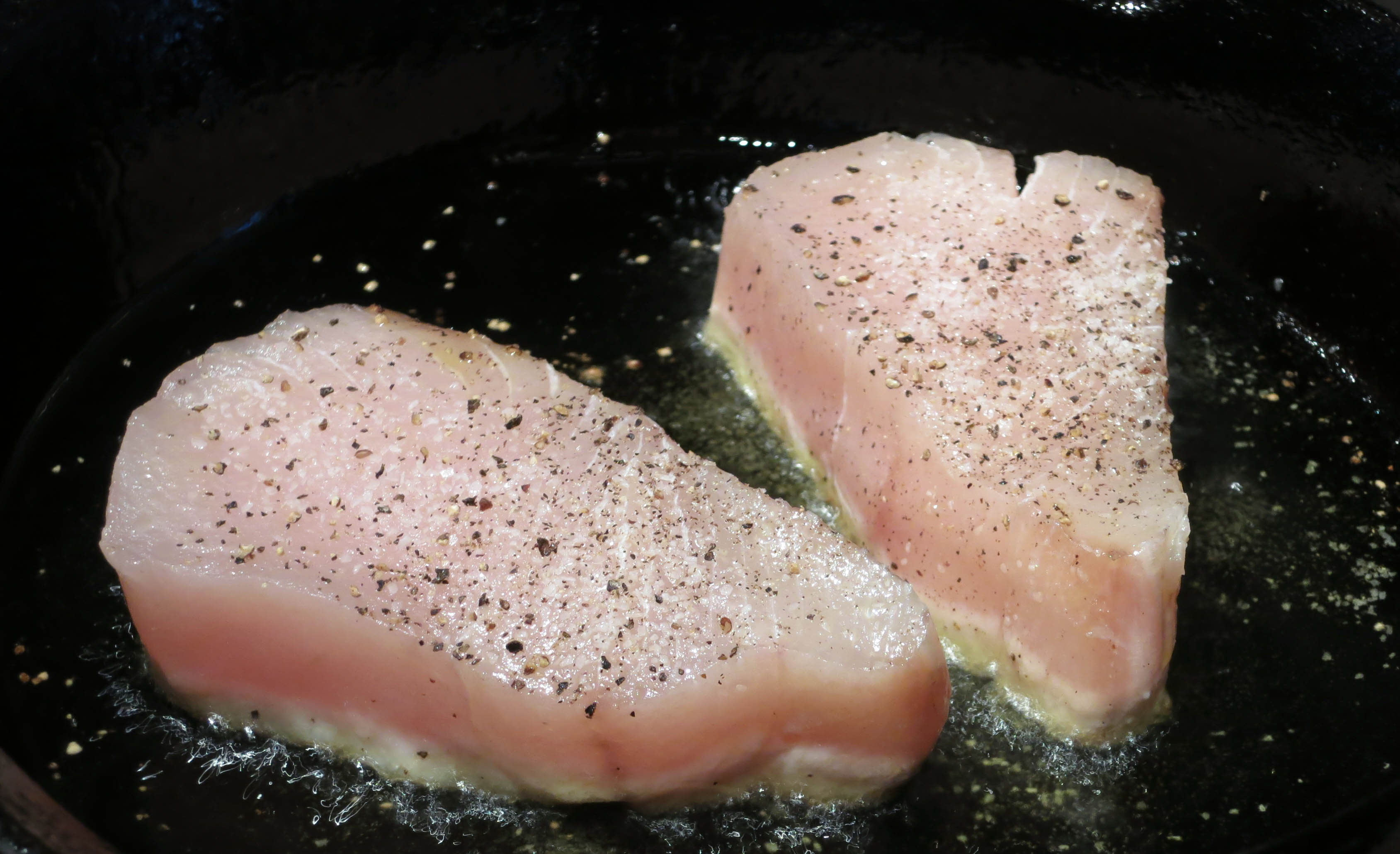 Nov 26, 2016
Prepare fish:
Heat a heavy pan very hot. Sprinkle fish with salt, pepper and olive oil. Place fish in pan and sear each side for approximately 2 minutes.
Prepare succotash:
[ READ MORE ]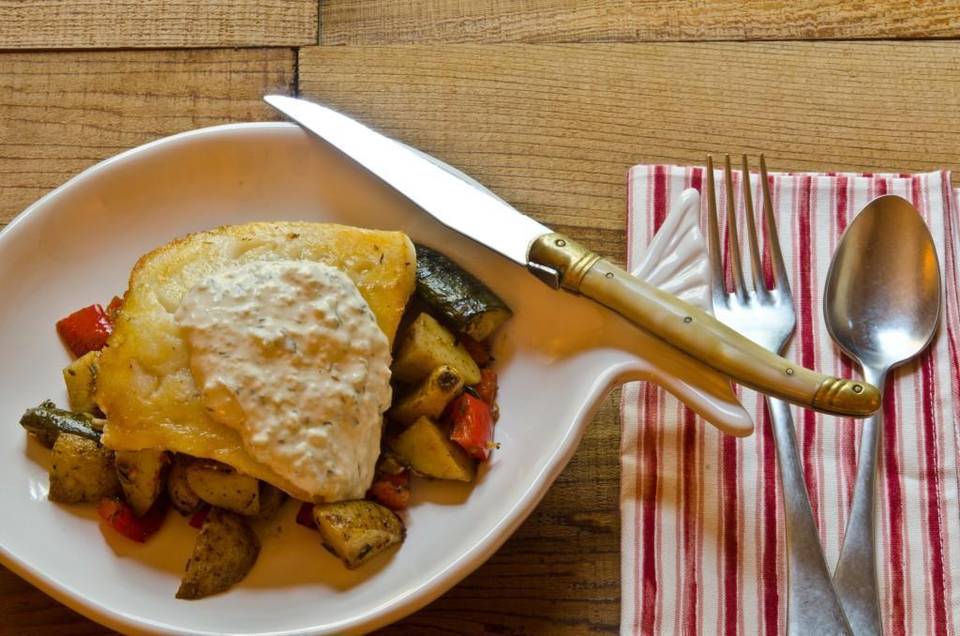 Nov 26, 2016
Grind onion, lemon juice and fresh parsley in a food processor until it reaches a fine consistency. Whisk together with all remaining ingredients in a bowl. Chill at least 1
[ READ MORE ]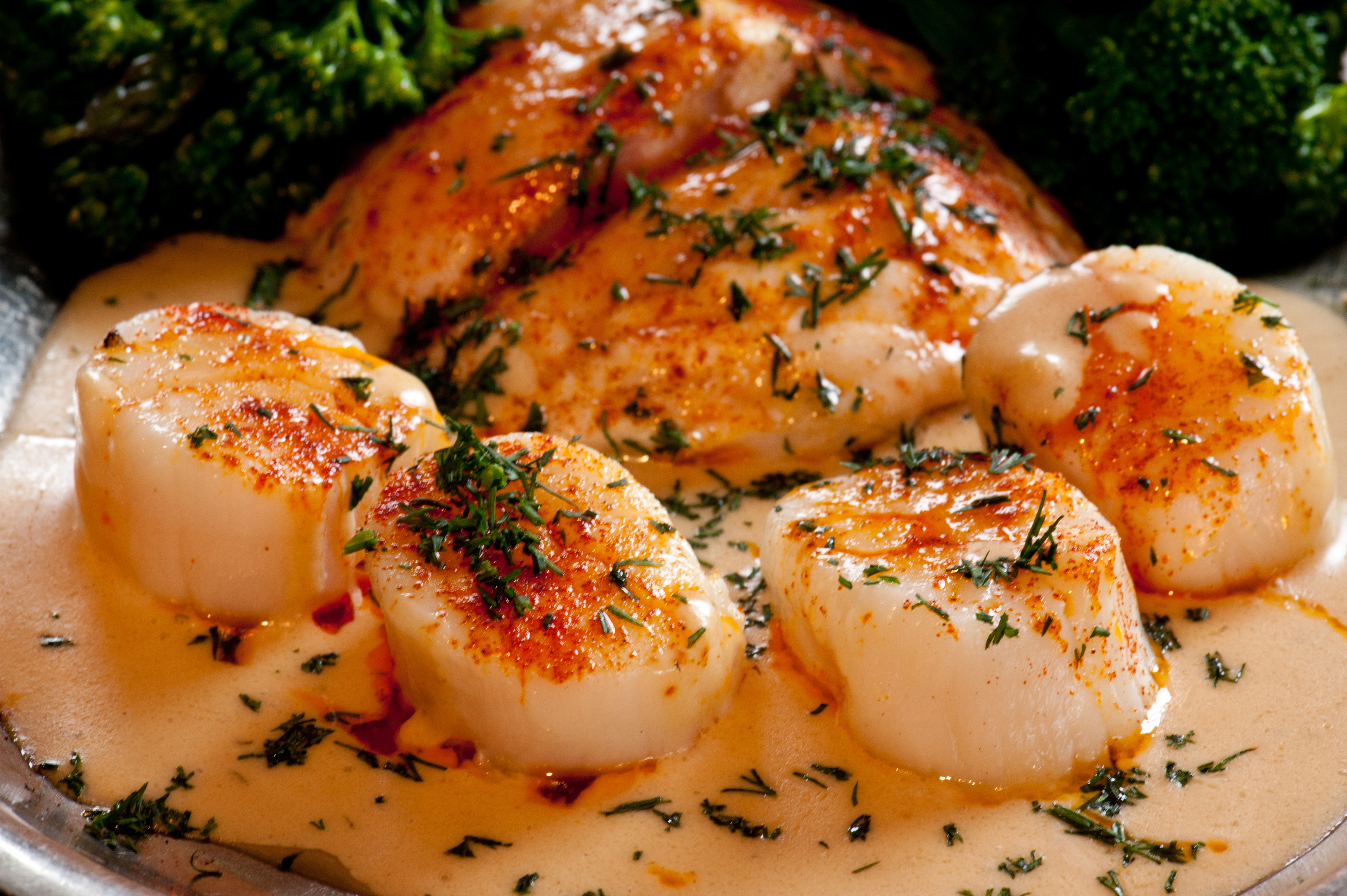 Nov 26, 2016
Chablis Dill Sauce:
In medium saucepan over high heat, add all ingredients except dill, cream and butter. Bring to boil and reduce until almost all liquid is evaporated making sure
[ READ MORE ]