Day at the Docks
Date: 15 Sep Time: 8:00am Location: Hatteras, NC Description: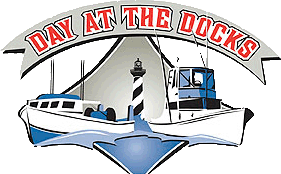 Day at the Docks was started to celebrate the "Spirit of Hatteras" when the village recovered from Hurricane Isabel in 2003 as an intact community, anchored by the commercial and charter fishermen. The event is a confirmation of the strength of community, heritage and living traditions of the waterman.
The event offers something for everyone, young and old alike. 
And the big tent is always at maximum capacity during seafood throwdown when two chefs vie for the coveted title. The mystery NC seafood ingredient isn't announced until the start of the competition.